Kathmandu,the capital city of the country consist lots of  shopping destination.People love to shop here as we can find all the latest and fashionable clothes, fancy shoes,accessories etc. The most visited and popular shopping stores of kathmandu are Bhatbhatini,Civil mall,City center,Kathmandu mall,Sherpa Mall, Asan,K.L.Tower and BlueBird.
Bhat -Bhatini
Bhat-Bhateni offers a full range of 120,000 products from 750 local and international suppliers, including a wide range of groceries, fresh fruits and vegetables; a broad range of leading international liquor, toiletries and cosmetics brands; and an extensive choice of kitchenware, clothing, sports, toys and electrical items. Furthermore, both premises include excellent value jewellery stores that offer a wide range of gold and silver ornaments in both traditional and modern styles.
Location:Koteshwor,Maharajganj,Pulchowk,Bouddha,Kalanki,Balaju,Anamnagar.
Civil Mall
The largest luxury mall in the country, Civil Mall, situated in the heart of Kathmandu, Sundhara, is the ultimate destination for your shopping and entertainment needs. Civil Mall opened its door for shopaholics and those looking for entertainment and recreational activities
City Center
Located centrally in the heart of Kathmandu in Kamal Pokhari, City Center is a shopper's delight. It is full of clothing stores as well as food and entertainment facilities which adds a very blissful experience to the visitors.
Kathmandu Mall
Kathmandu Mall is one of the best shopping malls in Kathmandu valley. Located at the heart of Kathmandu, near New Road and Sundhara, it is one of the best places to purchase best global as well as local brands.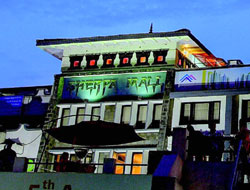 Sherpa Mall
Located in Darbar Marg, Sherpa Mall is especially popular with the young adult crowd as it offers a good mixture of dining and shopping.
Asan
Located in Newroad Asan Tole, also named Ason Tole, is an open market located at the intersection of many streets, near the Annapurna temple and the Ganesha shrine. The distinctive feature of this market is that it's always extremely busy. Besides the traditional goods sold here, you can find – spices, dried fruit, brass pots, and topi etc.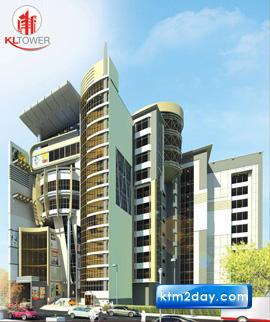 K.L.Tower
K.L.TOWER is situated in the northern side of Kathmandu a high population density area living medium and high class people with western life style. It is easily accessible from any part of the city called chuchepani,chabahil, Kathmandu,Nepal.
Bluebird
Bluebird is Kathmandu's leading department store with the widest range of world class products of uniform quality. Browse through the stylish displays and grab the latest bargains. Enjoy a shopping spree amidst elegant surroundings, only at Bluebird.
Source :